The Scent Academy
by Melanie Jane
Fragrance Is Our Favourite F-Word
Courses for beginners to advanced levels.
YOU choose where and when to learn with 24/7 access.
Why You Should Learn With Us
The Scent Academy isn't just for perfume makers.
If you understand the aromatic aesthetics, along with the benefits of natural fragrances, you will know how to expertly create gorgeous fragrances for candles, wax melts, soaps, perfumes, skincare, home fragrance, essential oil blends, and anything else that's scented!
Learn from an expert who designed a fragrance for Carlsberg!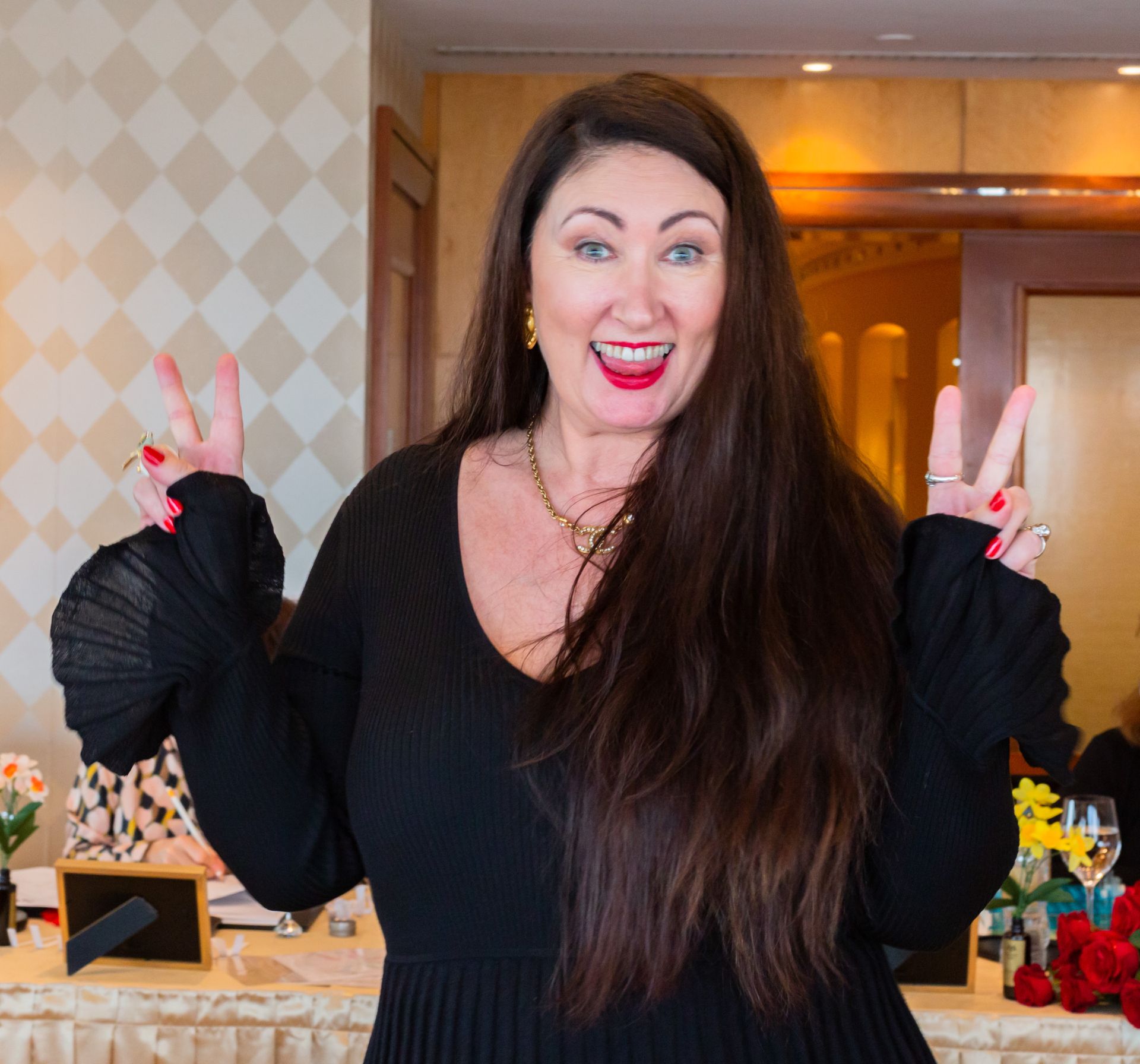 The Scent Academy founder...
Melanie Jane
"Join me, as I show you the art of scent blending. I'm here to share, the knowledge, experience, and best tips I've garnered over the last
25 years.
I've taught over 3,000 students worldwide, designed perfumes for influencers and brands, launched my own range of natural perfumes and skincare, created a fragrance for Carlsberg and developed perfume making activities for Toyota."
Enrol Now At May Madness Prices!
My mission, is to inspire, enlighten and empower scent enthusiasts. That's why I'm dedicated to making The Scent Academy, the most engaging and affordable fragrance training platform online.
melanie jane
Join Our Community...
and find out why over 3,000 students love our style of learning!
Accredited Learning
Our training is designed to providing you with skills in a practical, proactive approach. Accredited by the CPD UK, you can be assured that our courses are easy to navigate, and the content is engaging and structured.
Globally Oriented

Thousands of happy students worldwide, is proof that we can cater to your learning needs wherever you are. Instant 24/7 access to your learning dashboard, means you can start learning immediately, right here on our dedicated platform.
For Your Career

Whether you want to make fragrances for fun, start your own scent business, boost your career within your current company, or gain a strong foothold into the perfume industry, The Scent Academy is the way for you!
Get Closer to your Scent Goals

Are you feeling overwhelmed by the explosion of information about perfumery? Are you unsure how to make simple scents? Do you long to learn how to make beautiful fragrant blends?
Studying with us will help you to understand the aromatic aesthetics, along with the benefits of natural fragrances.
Lessons are easy to navigate, with simple terminology, uncomplicated tuition, and expert guidance from an industry expert. Quality engagement is at the very core of our courses, and you'll LOVE our learning style!.
You won't find creepy marketing tactics, funnels, or gimmicks at The Scent Academy. What you will find is fantastic, engaging courses, and a community full of fabulous fragrance enthusiasts, just like you.
melanie jane
OUR STUDENTS Love Us
"I absolutely love this woman! So grateful for her courses It is my second one already, and I also plan to take the free course. So informative, so crisp, absolutely recommend! Simply TOP!!!! Much gratitude and love from Ukraine"
OLGA
"This is an amazing course and Melanie Jane is a very charismatic and beautiful teacher! I'm in love with all products that were taught during this course. I don't remember the last time when I felt so much passion and enthusiasm. Thank you, Melanie Jane.."
NATALLIA
"The course on Natural Perfumery exceeded my expectations.
Melanie's thoughtfully developed program is excellent for those with minimal knowledge to someone with a vast understanding of essential oils.
"
DEBORA
Melanie's ability to guide you, in creating a scent that goes from 'satisfactory' to 'exceptional' is where you find a teacher who loves what they do. Her years of experience in the fragrance industry offer 'pearls of wisdom' not usually taught in a standard course.
Debora Monzelowsky
Founder - Vela Nova Fragrance
la petite parfumerie
Get The Perfume Kit!
A LUXURIOUS BOX OF FRAGRANT POSSIBILITIES
Get started on your own fragrant journey with a 63-piece raw material collection.

La Petite Parfumerie is a perfect companion to our online Diploma Course and the Perfume Creator course. By purchasing this exclusive collaboration with Perfumer's Apprentice, you'll save over $90 instead of buying individual oils.


The collection is an ideal balance of essential and luxury ingredients. With 39 naturals and 24 high quality isolates and synthetics, you'll have all you need to take your interest in the heady world of perfume to the next level. Download the ingredients list here>>>
Join our FRAGRANT newsletter!

SUBSCRIBE TO OUR NEWSLETTER & GET THE PERFUMERY 101 E-BOOK FOR FREE!
Anyone can register. Just fill in your name and email address above. It's easy to unsubscribe whenever you wish. We hate spam, so we will never share your details with anyone.
Sign Up Is Free
15% OFF any course PLUS get the eBook Perfumery 101 for FREE!
Created with