HELP US DEVELOP A LAVENDER FIELD AND AN ORCHARD!
Pollination Project
at The Scent Studio!
"By supporting our project you'll be helping the planet and its pollinators."
The Scent Studio...
founded by Melanie Jane, is an educational space in the Armagnac region of Southwest France, designed for fragrance enthusiasts who want to discover the world of perfumery and understand the benefits of essential oils...
So to complement our teachings, we aim to develop a field of lavender and an orchard on the Scent Studio grounds!
Lavender is THE most popular essential used in aromatherapy to treat all sorts of ailments, mainly insomnia and anxiety. It's also highly beneficial in supporting skin cell regeneration, with proven healing properties for minor wounds. If we plant enough lavender, we can eventually distill oil from the flowers and educate visitors about the distillation process and benefits of lavender essential oil.
Why at the Scent Studio?
The Scent Studio is set within 6 acres of land, meaning we are uniquely positioned to develop a lavender field and orchard. It's a small yet significant step towards benefiting our region's climate and pollinators.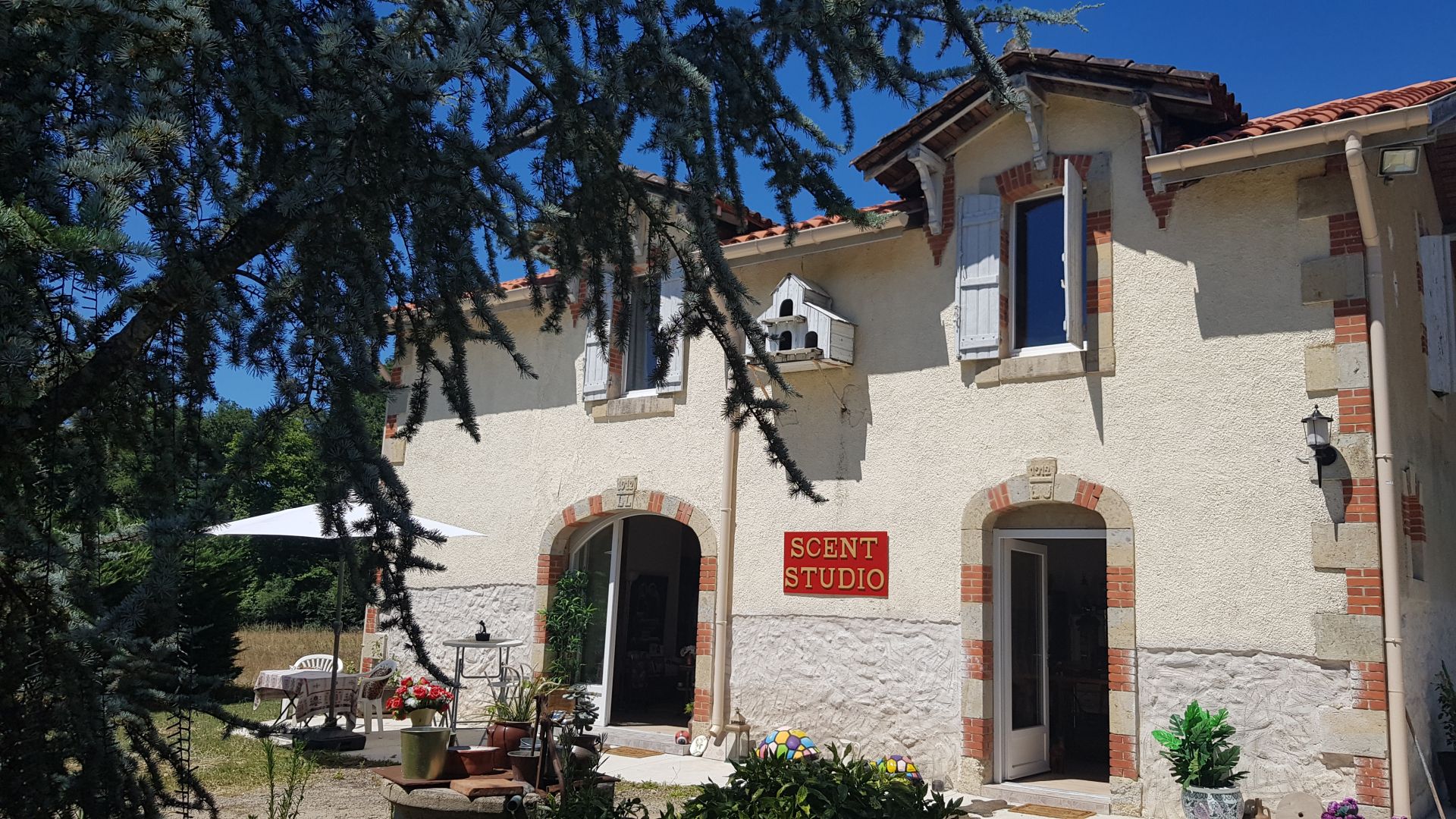 We need your support to achieve our goal!
Lavender takes around two years to get well-established, and each year we will harvest and dry it in bunches ready for sale in the region.
The proceeds of all sales, will go towards a fund to buy beehives with honeybees, that can pollinate and love our lavender during the warmer climates.
"Bees love lavender. You won't just be a pollinator; you'll be increasing the bee population!"
How You Can Help...
The areas we plan to cultivate are currently left to grow wild for the birds and pollinators, and we know we can increase that number significantly by planting flowering shrubs and fruit trees.

"Little by little, a little becomes a lot." Chinese proverb.
The success of our Pollination Project, means that visitors to the Scent Studio will have an all-round aromatic adventure, and our pollinators will have a playground.


The area we plan to cultivate is currently left to grow wild for the birds and pollinators, and we know we can increase that number significantly by planting flowering shrubs and fruit trees.
Please read this article to see why bees also need fruit trees for a variety of nectar and nutrients.
Progress of the developments will be shared on YouTube, Facebook, and Instagram @thescentacademy
"It's an amazing opportunity to have ownership of an olfactory experience in its infancy." @
scott.aromatico
Costs involved for the Lavender Field...
cost of the shrubs and delivery

an irrigation system

yearly nutrients to aid growth

water, vital during the summer

year-round maintenance and protection

summer harvesting
Costs involved for the Orchard...
cost of the sapling and delivery

biodegradable weed control mat

water to support the initial growth

year-round maintenance and protection


a tree guard to defend the bark

yearly nutrients to aid growth
The trees and lavender will be ordered once it's the optimum time for them to be planted.

The lavender field development will begin in Spring 2023!

Fruit trees can be planted in the autumn. We will plant either cherry, apple, pear, or olive trees, depending on the season and availability of each variety.

"Together, we can make something truly special happen by contributing to the climate and the pollinators that critically need our help." Melanie Jane
Support Our Pollination Project!
If you want to support our project, but don't want to buy a course, or you want to opt to make an independent donation, you can check out our GoFundMe campaign and donate from as little as €5!
"Where flowers bloom, so does hope." Lady Bird Johnson
Sign Up To The Academy
Be part of the fastest growing educational Scent community!

PLUS when you purchase any course, you'll get a FREE 68-page eBook, "Perfumery 101" by Melanie Jane!
Be Inspired and Join The Scent Academy Today!
Sign Up Is Free
JOIN THE BEST ONLINE FRAGRANCE TRAINING PLATFORM TODAY!
Created with